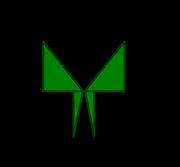 The Tixu Empire was the ruling faction in the
Starinis Cluster
for 481 years. It was controlled by the
Tixu
. They controlled twenty-three single star systems and one planet, their homeworld of
Tixu
. In
195 YTR
, they colonised the
Ethiris
Galaxy, and still maintain colonies there.
Military
Edit
The following lists are not yet completed
Scout Ships:

Frigates:
Support Ships:

Battleships:
Ground Forces
Edit
Infantry:
Assault Squad (Anti-Infantry)
Camo Squad (Anti-Infantry)
Light Anti-Vehicle Squad (Anti-Vehicle)
Vehicles:
Flame Sentinel (Anti-Infantry)
FBT (Anti-Infantry)
Buildings:
Turret Tower (Anti-Infantry)
Specials:
Ad blocker interference detected!
Wikia is a free-to-use site that makes money from advertising. We have a modified experience for viewers using ad blockers

Wikia is not accessible if you've made further modifications. Remove the custom ad blocker rule(s) and the page will load as expected.